Red Pen Accounts
Software/Digital expertise
Red Pen Accounts team are experts in multiple online cloud accounting and bookkeeping packages and online filing of VAT and tax returns. With Digital compliance required by HMRC, we are a great fit for your business and we can easily make the transition to digital reporting from conventional bookkeeping methods. Trust us for all aspects of Making Tax Digital (MTD) and online bookkeeping and accountancy.
​
Payroll Management and Pension Administration
Full Payroll management services available with pension administration and liaison with your pension provider.
VAT experts
Full VAT services with VAT return preparation and online filing. Our knowledge of business specific VAT will ensure that your VAT is correctly calculated and with your bookkeeping in check with our full VAT service you can be assured that there are no delays in online submissions.
Bookkeeping experts
Fully qualified and experienced bookkeeping that keeps your business on track. We can help you with accurate and timely accounting for your day to day books, your VAT returns and even keeping your credit control in check. We have successfully helped our clients to reduce the amount of time it takes to pay their creditors by aiding in budgeting and cashflow forecasting.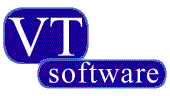 Office administration and Systems set up by highly skilled office administrators. Red Pen Accounts can set up in house filing systems and paperless office systems with ease. We can also set up in house record-keeping systems with expertise dealing with a broad spectrum of types of businesses, just get in touch and see how we can match your needs.
Contact Us
For All of your Bookkeeping enquiries, please fill in the following contact form: